This post may contain affiliate links, which help to keep Discerning Cyclist rolling. Learn more.
If you're finding your commute to and from work on your bicycle each day leaves you drained of energy and drenched in sweat, or that hill you have to scale feels a little steeper each time, electric bikes could offer you a perfect solution.
Sure, they'll cost you a fair bit more than a regular bike, but you'll gain all of the advantages from a fitness perspective, requiring less pedal power on your part all the while. And who knows – that extra energy you'll have by the time you arrive at your desk could help you become more productive at work, too.
Electric Bike Stats
While e-bikes may still be a relatively new phenomenon to the UK, elsewhere they are booming, not least in China, Germany and Holland. China makes 36 million electric bikes each year, while e-bikes make up 44 per cent of all European sales in Germany.
And they're not only big in The Netherlands; they're the biggest. Holland sell more e-bikes than any other type of bicycle, and in 2018, in excess of one million bikes were sold to the Dutch, with electric bikes account for 40 per cent of these sales. In 2017, they represented 31 per cent.
The UK aren't in the same league as these three countries from an e-bike perspective, but things are certainly heading in the right direction, despite the number of cyclists in Britain falling for a third year in a row this year.
Sales of electric bikes, though, have increased by eight per cent in the UK each year, and Halfords say 65 per cent of their e-bikes go to people older than 55, which proves that you don't have to be in your prime physically to reap their benefits.
Not only, but five per cent of UK adults (2.5 million) have said they are 'likely' to invest in them in the next year, so electric bikes are only going to become increasingly commonplace in the country..
Meanwhile, folding bicycle maker Brompton, which makes 50,000 bikes every year, has already sold more than 2,500 e-bikes, and predicts that at least half of its business could stem from them within the next decade.
It is also putting £1 million into its hire scheme, whereby e-bikes can be rented for £3.50 a day, to 50 more sites in the next three years; roughly double its current amount.
Why Ride An Electric Bike?
Aside from the aforementioned reason that you keep just as fit from expending less energy on an e-bike (will you'll find particularly useful when cycling in a hilly or hot area), there are plenty of other factors as to why they're a healthy alternative to 'normal' bicycles, and so should appeal to a larger audience.
For a start, an increase in cycling, of course, helps to ease congestion on the roads, and e-bikes is no exception in that regard. Less cars means two things – traffic (which nobody likes to be sat in endlessly) is smoother, and fewer carbon emissions, lowering the risk of climate change (in the US, for instance, cars and trucks account for almost 20 per cent of the entire country's emissions).
And the extra assistance that electric bikes give you means they will be easier to cycle while carrying equipment, such as your backpack on the way to work in the case of commuters, for example.
They're also faster than normal bikes, so whether you're a commuter cycling on your way to work, riding to meet your friend for a coffee, or wherever else you may be going, you'll get there quicker on an e-bike.
EU regulations dictate that an e-bike motor will help you up to 15.5 mph, and then if you want to go faster than that, the motor will cut out and you'll to work your way up yourself. But otherwise, they make pedalling feel so simple and effortless that it will take you longer to feel tired. They also make it easier to maintain a constant pace and get back up to speed after stopping, which may cut down your journey time.
So, if you're a racer, or a competitive cyclist, they may not be for you, but for anyone else, they're virtually faultless (though you must be aged 14 or older to ride one, given they are considered a form of motor transport).
What's more, e-bikes come with in-built sensors that track the amount of pedal pressure, and adjust the battery power accordingly so none of it goes to waste.
Sure, they may be heavier, more expensive and depend on charge, but these negatives pale into comparison to the amount of positives an electric bike will offer you.
Electric Bike Cost
Perhaps the only drawback of electric bikes – certainly the main one, anyway – is that they don't come cheap. That's probably unsurprising given their advanced technology (compared to typical bikes, at least), with most going for between £1,000 and £2,500.
That's not to say all of them cost a four-figure sum at the absolute minimum, though. Hybrid e-bikes, for instance, can cost somewhere in the region of £750. These are ideal for commutes, because in many cases, they work just as efficiently on-road as they do off-road with suspension.
Click here to see three hybrid electric bikes costing less than £1,000 that we recommended.
Electric Bike Hire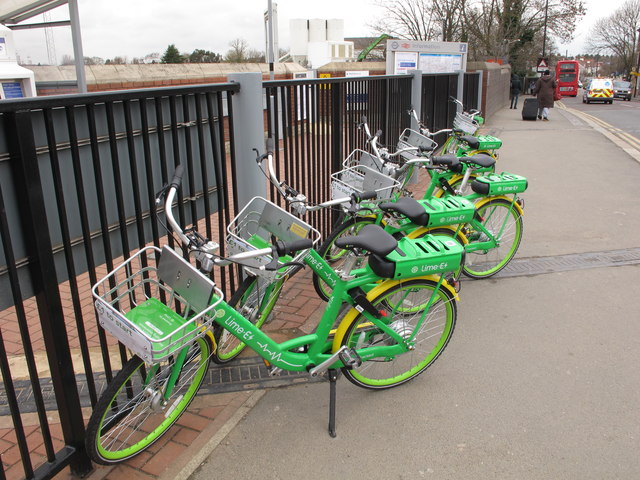 All over the UK, there are places in almost every city to hire electric bikes for cheap rates. To name only a few, Ride Electric offers three hours' use for £29, while in London, Uber has launched its own sharing scheme, and Manchester boasts its own Manchester Bike Hire service.
And abroad, Copenhagen, which comprises more bikes than inhabitants and 375 kilometres of cycle tracks, offer electric bikes known as 'Bycyklen' (The City Bike) as part of their hire schemes, and are available 24/7, 365 days a year.
And in Amsterdam, BimBimBikes offers a similar service, which e-bike rentals ranging from as cheap as four to 45 Euros.
Similar Types Of Technology
In Malaga, Spain, electric scooters are all the rage, with its waterfront and town centre often swarmed with them.
They even have their own hire service for them, again run by Uber, charging €0.15 per minute and a €1 unlock fee. Though, some of the natives are said to have had enough of them and the dangers they pose and strict measures banning them from pavements and pedestrian areas look set to be introduced.
Meanwhile, back in London, a £700 motorised 'Jyroball' – essentially a hoverboard-type design which folds up to the size of a football – which can reach more than 12mph, and the world's first two-seater electric bike have both been earmarked as potential modes of transport around the city in the near future.
What Experiences Have You Had Riding An Electric Bicycle? Let Us Know In The Comments…