This post may contain affiliate links, which help to keep Discerning Cyclist rolling. Learn more.
Nothing since arguably the Second World War has brought the entire planet, or certainly Europe, to such a standstill. At the time of writing, COVID-19 / coronavirus has claimed the lives of almost 9,000, with more than 200,000 cases discovered worldwide.
Impacts on industries and sporting programmes are, obviously, secondary to health and wellbeing, but as governments instruct lockdowns and self-isolation, the worry for many of how they will make ends meet with such a drastic loss of business is becoming more palpable by the day.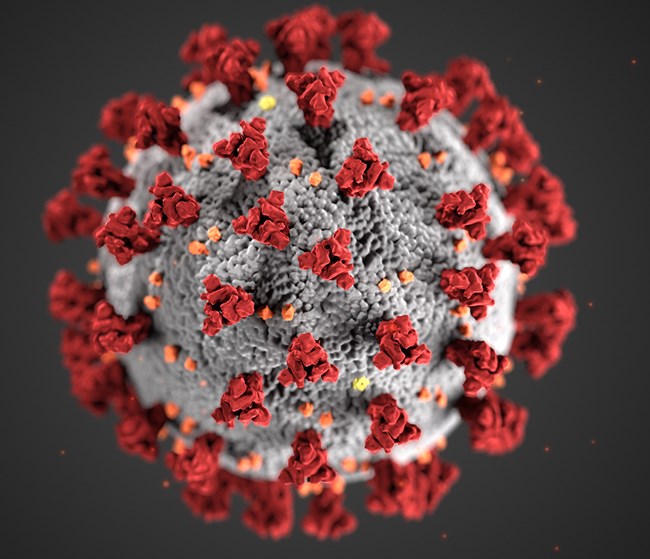 As for professional cycling, COVID-19 has inevitably been hugely to its detriment, too. Already, the UCI has suspended all events on its international calendar up to the beginning of May (full list available here).
But riding for leisure or commuting purposes can still be a low-risk activity. At least in some areas, anyway, where the virus has even triggered an upturn in cycling recently. Let's take a look at some cycling statistics coronavirus has impacted and discuss the issue of 'can people cycle during coronavirus lockdown?':
COVID-19 Cycling Statistics
Certainly in parts of America, there's evidence to suggest the virus may be causing people to cycle more.
On Sunday, New York City Mayor Bill de Blasio encouraged citizens to walk or cycle to work if possible to avoid crowding on public transport, and that approach seems to have paid instant dividends. According to the New York Times, Citi Bike, the city's bike share scheme, has seen a huge spike in demand so far in March. For instance, in the first 11 days of the month, they oversaw 517,768 trips, compared to 310,132 during the same period in 2019.
READ: How COVID-19 Has Caused 'Pop-Up' Bike Lanes to Appear Overnight
Similarly, Chicago's bike share programme, Divvy, has also surged in popularity over the same time period. They were responsible for 82,112 trips from March 1 to March 11, more than double their total of 40,078 for the same period last year.
Meanwhile, over four East River bridges that connect Manhattan with Brooklyn and Queens (also a popular commuter destination), there was a huge 21,300 bike crossings on March 9 alone, 52 per cent rise from a peak of 14,032 for the same period a year ago.
Why Are More People Cycling During the Coronavirus Outbreak?
Now, there are certain countries, namely Spain and Italy, for whom this will obviously not apply given their blanket bans on cycling for leisure.
And while it's clear that no risks should be taken in spreading such a contagious, virulent disease, there are definite benefits to an increased use of your bike in these uncertain times.
Firstly, the obvious point – cycling alone prevents you from being around hordes of commuters on the tube, metro, subway or train. Even just holding on to a post to retain your balance on any of these can risk contracting coronavirus – you never know whose hands have been on it previously, after all. Riding in isolation totally eliminates that risk.
READ: Can I Ride My Bike During Lockdown? FAQ About Cycling Answered
And with more and more people self-isolating or working from home, the roads have consequently been less congested. Fewer cars for cyclists represents fewer risks, and a safer environment in which to ride.
What's more, in a time of such financial uncertainty for so many people, bicycle couriers could also prove indispensable. In New York, for example, where all eateries and bars are closed until at least April 1, about 40,000 workers have been vital in delivering takeaways being ordered; without them, businesses could go under.
Thankfully, other countries are encouraging cycling and championing it as a key form of transportation, at least until the threat of coronavirus subsides. The German government are one such case, with a statement from their leading cycling industries saying: 'The bicycle will be the most important form of transport next to the car in the next few weeks, as it is infection-proof and can be used by everyone."
Meanwhile, the British Cycling organisation has urged Prime Minister Boris Johnson – who was London mayor during the introduction of the city's 'Boris Bikes' – to not follow the lead of the likes of Spain and Italy, and to not enforce the closure of bike shops in the same way as various other businesses have been told to shut down.
The group's executive director told Forbes: "Cycling is an important part of UK resilience against the Coronavirus."
"It enables travel without using public transport, and in relative isolation. It also allows people to keep exercising without using gyms or going to classes."
Cycling Coronavirus Benefits
Providing you live in a city or country that allows it, there can be few better defences in your body's fight against coronavirus than cycling.
Exercise is an invaluable boost to your immune system, for a start. Regular cycling, even little and often, could be vital in both maintaining your own health and keeping yourself protected from contracting the virus, given it has shown itself to cause greater harm to those with weaker immune systems.
Cycling will also reduce the dreaded cabin fever – nobody likes staying in at home 24/7; it's not good for your mental health, anyway. In a safe, self-isolated environment outside, it can help you stay in shape and maintain a positive mindset at a time when it is easy to feel dread and despondency.
Will Boosted Cycling Numbers Remain When Normality Resumes?
Hopefully – providing people become more conscious about public hygiene (it's quite alarming how many people seemed to not know how to wash their hands properly before this, isn't it?).
Many will also now be more aware of the risks and pitfalls of using public transport, and with cycling presented as a healthier and happier alternative, then more people might indeed continue to cycle.
The key, as in any case, is to be sensible. If you fear that leisure cycling, even alone, might compromise your health, or if it is banned, then it's not worth the risk of either contracting coronavirus or being faced with a hefty fine.
But if you're still allowed to cycle alone in your area, you might find that, for the time being, at least, it brings you a healthy dose of both protection and respite.
For FAQs on whether it's safe to cycle in the UK at the moment, click here. We also discussed ourselves whether running and cycling should be permitted currently, which you can read about here.