This post may contain affiliate links, which help to keep Discerning Cyclist rolling. Learn more.
Amid the sea of terrible stories that have emerged during the coronavirus pandemic so far this year, there is at least one positive potentially linked with the crisis: a boom in cycling.
Indeed, in the UK alone, 1.3 million people have bought bikes during the lockdown period which began in late March, while as much as 16 per cent of the population of England (8.9 million) have been riding per week during the pandemic.
We all want the coronavirus to end as soon as possible; that goes without saying. But will we see a positive long-term cycling legacy left in it's place when this grim period is consigned to the history books? Let's take a look:
More Aversion To Public Transport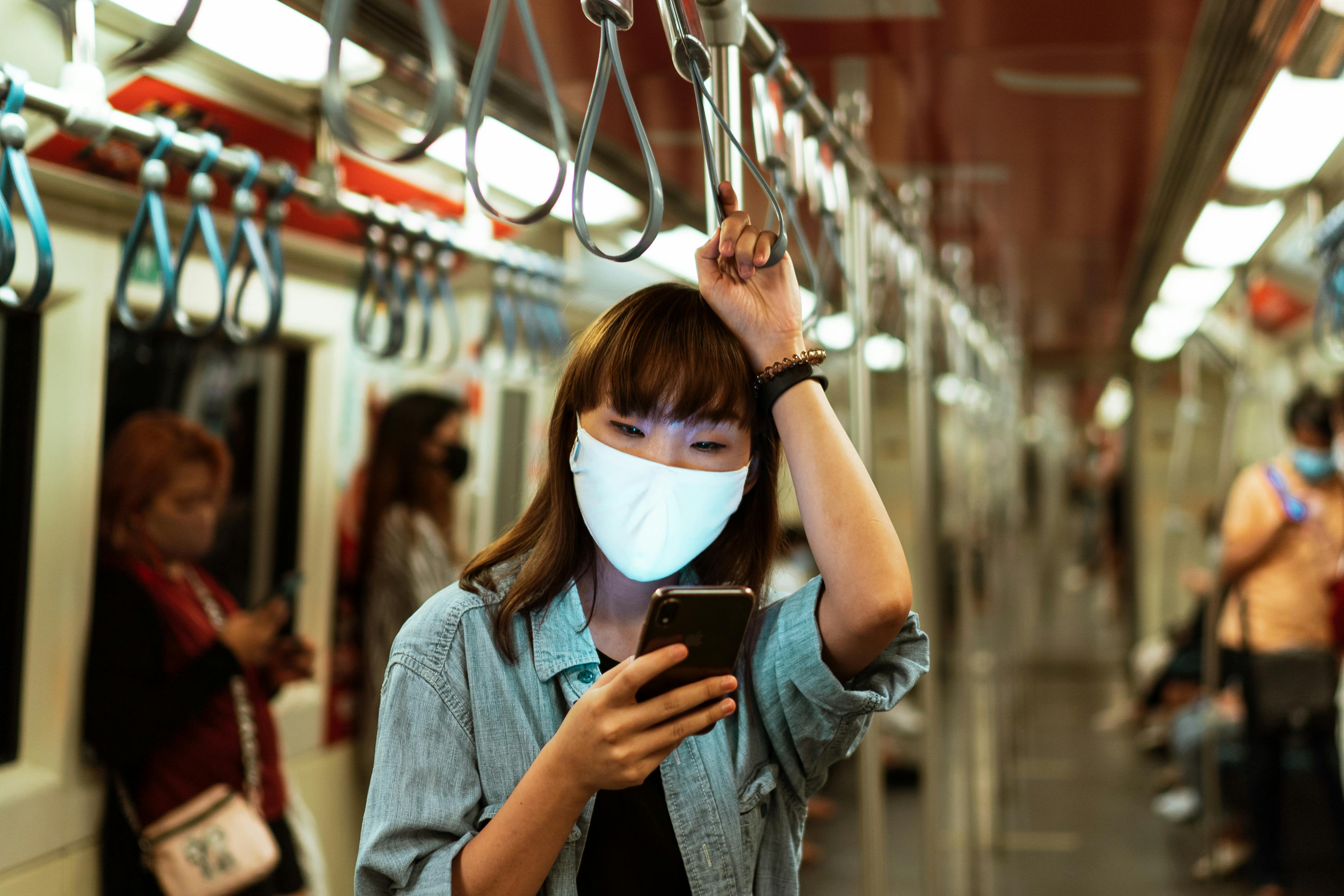 As you'd expect given people are particularly susceptible to COVID-19 in enclosed spaces, and given many people are either not working or doing so from home, more and more are ditching planes, trains and automobiles in favour of two wheels or their own two feet.
London is a particularly prevalent example of this. Protective face masks were made compulsory by law on public transport in England in mid-June, following a huge downturn in numbers since March in the capital.
As this graph from Moovit shows below, passenger numbers fell by as much as 80 per cent in mid-April, the height of the pandemic so far, and are still almost two-thirds below average now, having registered constant negative change since the beginning of March.
Meanwhile, in Scotland, it was reported in late April that journeys made by bike had risen by 120 per cent during the pandemic, while bus, rail, ferry, plane and car journeys had fallen by as much as 95 per cent.
Transport Scotland also reported that travel has fallen from an average of 2.7 to 0.9 trips per person per day since the start of March 2020.
You sense this fear of public transport will take a particularly long time to eradicate. COVID-19 will diminish, but may never be entirely wiped out, and with no sign of a vaccine in the short-time, it may be a while before people fall back into such old habits.
Especially during the summer months, bikes offer a healthier, safer and generally more pleasant alternative.
Less Traffic = More Cyclists
It's perhaps a natural instinct to feel safer on your bike when riding with less cars surrounding you. The fewer the vehicles, the fewer the potential risks.
And while Britain is beginning to see more congested roads than a few months ago, there's no doubt that the lack of on-road activity has contributed to this 'bike boom''.
A BBC report in early May, for instance, found that road trips in motor vehicles, recorded at 275 automated sites, had dropped to between 35 – 45 per cent of their usual level. AA president Edmund King even compared it to the traffic levels of the early 1970s.
This won't last forever, though, so there needs to be a way of making more cyclists feel safe when more typical traffic levels inevitably return. Speaking of which…
New Bike Lanes Are 'Popping Up' Everywhere
In London and elsewhere all over the globe, 'pop-up' bike lanes have been appearing, and need to keep appearing – with the potential for making these permanent.
Cycling levels in London are ten times higher than before lockdown, thanks in no small part to these temporary lanes which began on Park Lane in Westminster in early May.
Meanwhile, in Germany, local authorities in Berlin's Kreuzberg district implemented a temporary widening of two cycling lanes in March to help cyclists keep the necessary 1.5 metres apart.
Budapest also led the way for these after bus passenger numbers fell by 90 per cent and car travel halved, as did the Colombian capital, Bogota, which created 72 miles of new bike routes in mid-March.
Will People Still Cycle In Winter?
Hopefully. After all, it's just a matter of keeping warm, waterproof and visible at all times (read our six tips to enjoying safe cycling during the winter here).
Just look at our survey conducted earlier this year, where more than 98 per cent of 1,259 cyclists said they would still consider commuting by bike in light rain, and only 28.5 per cent dismissed the idea of cycling through heavy showers.
And, let's face it, cycling in winter really isn't that bad. Well, as long as you have a decent set of waterproofs at your disposal, anyway.